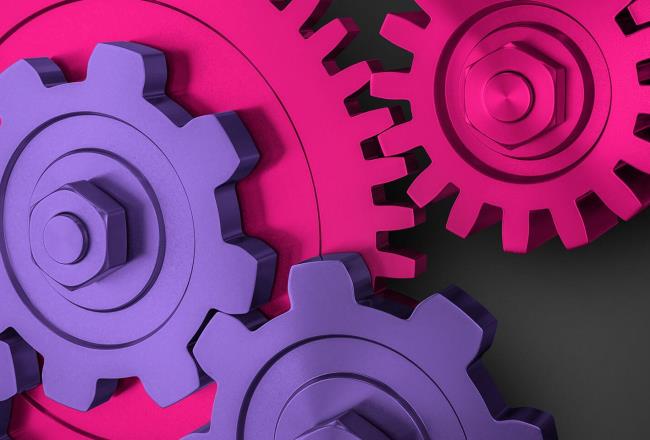 Performance materials. Engineered for Functionality and Scale Up
At Covestro we share a passion for driving innovation that brings real customer benefits. In additive manufacturing, we use our material expertise across technologies and markets to place performance at the heart of our solutions. Join us at Formnext 2022 and learn how performance materials fuel additive manufacturing for production.
Putting performance first.
Performance means applications you can count on. From extreme weather or temperature resistance, to toughness or stiffness, we develop 3D printing solutions with material and part performance you can trust. These are based on data from tests designed and carried out for specific customer needs, tailored to meet the demands of your unique applications. Together with you, we're accelerating production to help launch additive manufacturing on an industrial scale.
Our 3D printing solutions cater to industries ranging from automotive, aviation aerospace and other transportation to electronics, sports & lifestyle and medical or dental. And we service production tooling such as jigs and fixtures, composite tooling and investment casting.
Performance in every application
Automotive
Designing the future of new mobility:
Rethink design with faster prototyping in fully functional materials
Achieve faster production of high-quality small series, spare parts and tooling without costly injection molding techniques
Enjoy robust, lightweight and more sustainable solutions that help lower waste and cost

Transportation
Shaping how the future moves:
Accuracy and durability for resisting mechanical load and severe environmental conditions
More time- and cost-efficiency compared to traditional manufacturing
Performance solutions for spare parts and tough, durable end-use components
Investment casting patterns with non-detectable ash residue, including for special alloys

Electronics and electrical
Empowering production and design freedom:
Speed up creation of production tools and aesthetic or mechanical models
Re-imagine application design from consumer appliances to heavy-duty industrial equipment
Produce end-use parts with designs not possible before

Medical and dental
Creating the right solution for every need:
Enjoy faster production of robust and easy-to-sterilize models, tools and devices
Create fully finished applications quickly with lower waste and cost
Benefit from strong expertise in polymers and ceramics for strength, precision, dimensional stability and flexibility

Sports and lifestyle
Functional for personalization and customization:
Bringing safety, comfort and performance to athletes
Helping sport and lifestyle brands increase production efficiency and lower costs
Industrial
Making production tools faster and more cost-effective:
Produce jigs and fixtures in the shape and size you need to keep your production running smoothly
Produce composite parts in a quarter of the time needed compared to conventional machining
Cost-effective and simpler investment casting, also for specialized alloys
Get in touch to learn more about what's in store at Formnext 2022!