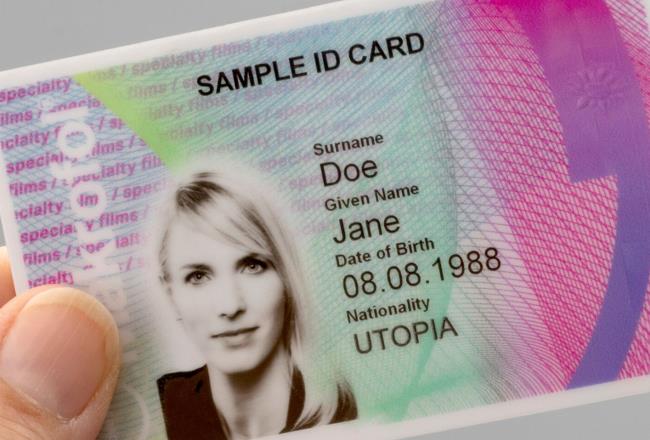 Trustech 2021
30 November - 2 December
Pushing boundaries in ID document innovations
The continued trend towards leveraging physical and digital identities to create citizen ID cards and passports raises the bar for identification documents to incorporate security features to counter the threats against counterfeiting and alteration. At Trustech 2021 we showcased our latest polycarbonate and thermoplastic polyurethane films that help create highly secure citizen identification documents.
Specialty films enabling highly secure identification documents
Today's identification documents need to be secure, robust, high quality and durable to last the program validity period. The ideal identification document should have integrated security features and preferably incorporated in different stages of the document creation process. This can start from the substrate material all the way to the actual document personalization process such as laser engraving.

At this year's Trustech in Paris/France from November 30 to December 2, Covestro will present innovative ID card and passport concepts including Makrofol® ID superlaser polycarbonate films, sophisticated clear window concepts leveraging thin white, high opaque polycarbonate films, Makrofol® ID O.V.M color switching polycarbonate films incorporating level 1, 2 and 3 security features, as well as our low fluorescence polycarbonate films. We will also showcase our integrated passport solution consisting of the booklet cover and hinge leveraging thermoplastic polyurethane films as with the polycarbonate data page.