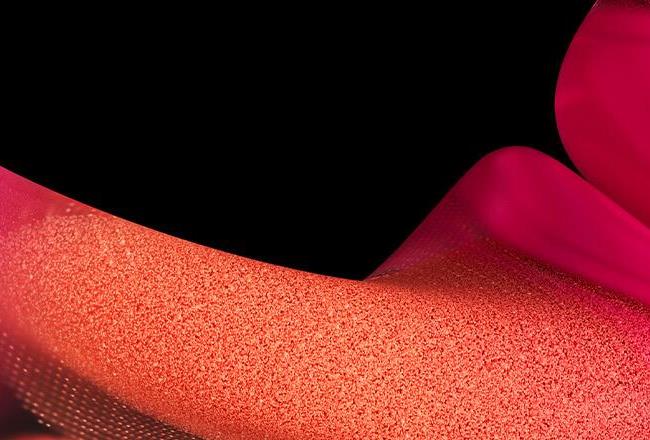 Story
Crafting Sustainable Living
At this year's K fair, we presented exciting examples on how we can make living more sustainable without compromising on design properties and material performance. Experience how new and inspirational products can all be part of a fully circular solution in the future.
Making urban spaces more livable and more sustainable
In order to make a positive impact on the environment, we need to define new, eco-friendlier ways of working. Practices that are energy efficient, harness digital technology, and reuse existing materials to help reduce carbon emissions.
But all this must be done with the consumer in mind. We need solutions that improve the products we all use – offering greater comfort, more style, and better functionality. We offer a wide range of new materials and solutions that have the potential to improve and enhance our customers' everyday lives – without sacrificing more sustainable solutions along the way.
The foundation for more sustainable living
Did you know that at least 40 percent of global energy consumption and over a third of greenhouse gas emissions can be attributed to buildings? With global trends such as urbanization, sustainability, climate change and limited fossil resources on the rise, there is a need to provide more energy-efficient housing.
More sustainable living in practice
The future-oriented project Stadtquartier 2050 in Überlingen, a flagship project from the German government for greener living, is just one example where we combined sustainability with function. It shows how urban planners and municipalities can create more energy-efficient housing and still make a significant contribution to climate neutrality and sustainability making use of our raw materials for polyurethane insulation.

Another important building block for more eco-friendly housing is high-performance, cost-efficient insulation. Our MDI (methylene diphenyl diisocyanate) is climate neutral attributed via mass-balance approach and significantly reduces the embodied carbon of a building as well as the energy consumption over the building's lifecycle. (The "climate neutral" attribute is the result of a partial life cycle assessment covering the product cycle from gradle to gate.)

And with innovative ideas and connections to partners all over the world, we can not only make urban spaces more livable but even create new business opportunities and additional sources of income for people in underserved markets.
Let's think in circles together
We are all becoming more and more aware of the fact that our choices have a direct impact on the future of our planet. The environmental challenges of our time are considerable. As natural resources are decreasing, the world's population is increasing, and more people are migrating to urban areas. At the same time, we are coping with the effects of climate change. Against this backdrop, achieving a sustainable model of green living has never been more urgent and circularity is playing an ever-greater role in how everyday products are designed to reduce our impact on the environment. With new and innovative solutions, we can lower the carbon footprint, reduce waste, simplify production processes and could even create fully recyclable as well as reusable products.

We want and need to be aware of how our lifestyle choices impact the world around us and find solutions for everyone to live better. With our materials we're taking the first step in harnessing ideas and innovations towards sustainability. But as it often is in life: we can't do it alone. That's why we need partners, thought leaders and everyone who wants to make a change to join in and to think in circles and to push for more sustainable living.
Sustainable Living is something that affects us all. When you think about the country, city or house you live in it suddenly becomes very tangible and relatable. Furniture, carpet, bathrooms, walls … our whole way of living can be part of a circular solution, which is something truly exciting to think about. We invite you all to connect and discuss with us at this year's K fair and beyond to find out how we can transform the way we live.