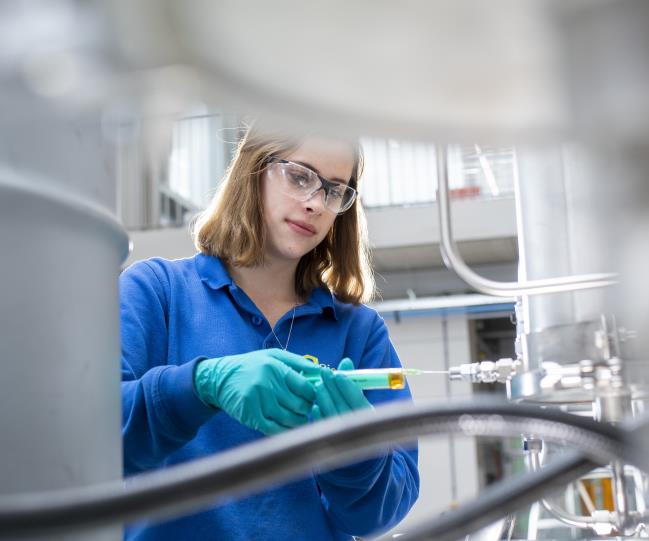 Story
CIRCULAR FOAM & Open Innovation
Becoming fully circular requires new technology and value chains. And that's best done through partnerships and close collaboration. We're open for innovation and ready to find the right solutions together with you to drive sustainability and the Circular Economy.
The future is #fullycircular
We, as raw material suppliers, are faced with many challenges. Rising consumption demands more resources and raw materials, but both the resources and the raw materials we need to create materials for our customers are becoming increasingly scarce or hard to come by. Moreover, there's not a broad social acceptance of recycled materials yet. Furthermore, there are many open questions as to the access of waste as a resource, identifying the most promising recycling technology regarding economy and ecology for each waste stream and regarding design for circularity. However Covestro is well on the way already – fully engaged into collaborations, creating solutions to manage the ambitious goals of climate neutrality by 2035 and striving for independence from fossil-based resources altogether.

Together, we need to free ourselves from fossil-based resources and start the transformation to climate-neutral and circular solutions. We are teaming up with partners along new circular value chains. Our shared goal: full circularity of end-of-life materials and products, by covering the development of novel chemical recycling technologies, new designs for future products and optimized collection, dismantling and sorting systems, as well as preparation for fast implementation in regional ecosystems later on.