Case study
Helping to make shoe manufacturing more sustainable with Addigy®
Manual production, rising wages and cost-intensive processes make shoe manufacturing a challenging business. With Addigy® shoes can be now produced by 3D printing – meaning simplified production processes as well as making the shoes themselves easily recyclable. This is an important innovation to make production more sustainable and take a step towards a closed-loop economy.
Today, the footwear industry is facing many challenges, one of them being high production costs due to low automation, rising wages and complex processes. Another important topic is recyclability – an aspect which increasingly comes into focus because of short product cycles. If recyclable shoes could be manufactured with 3D printing, production could be much simpler and the degree of automation increased – enabling lower production costs easier recycling.
3D printing would allow manufacturers to make shoes out of only two parts. Another added bonus is that instead of sewing and gluing many parts together by hand as usually happens, the two 3D printed parts could simply be pressed together to make the final shoe, as the adhesive is printed on the upper part in the process. Yet to be able to use the advantages of additive manufacturing we first had to find a suitable material - a material well suited to shoe requirements and printing that can be recycled as easily as the shoe is produced.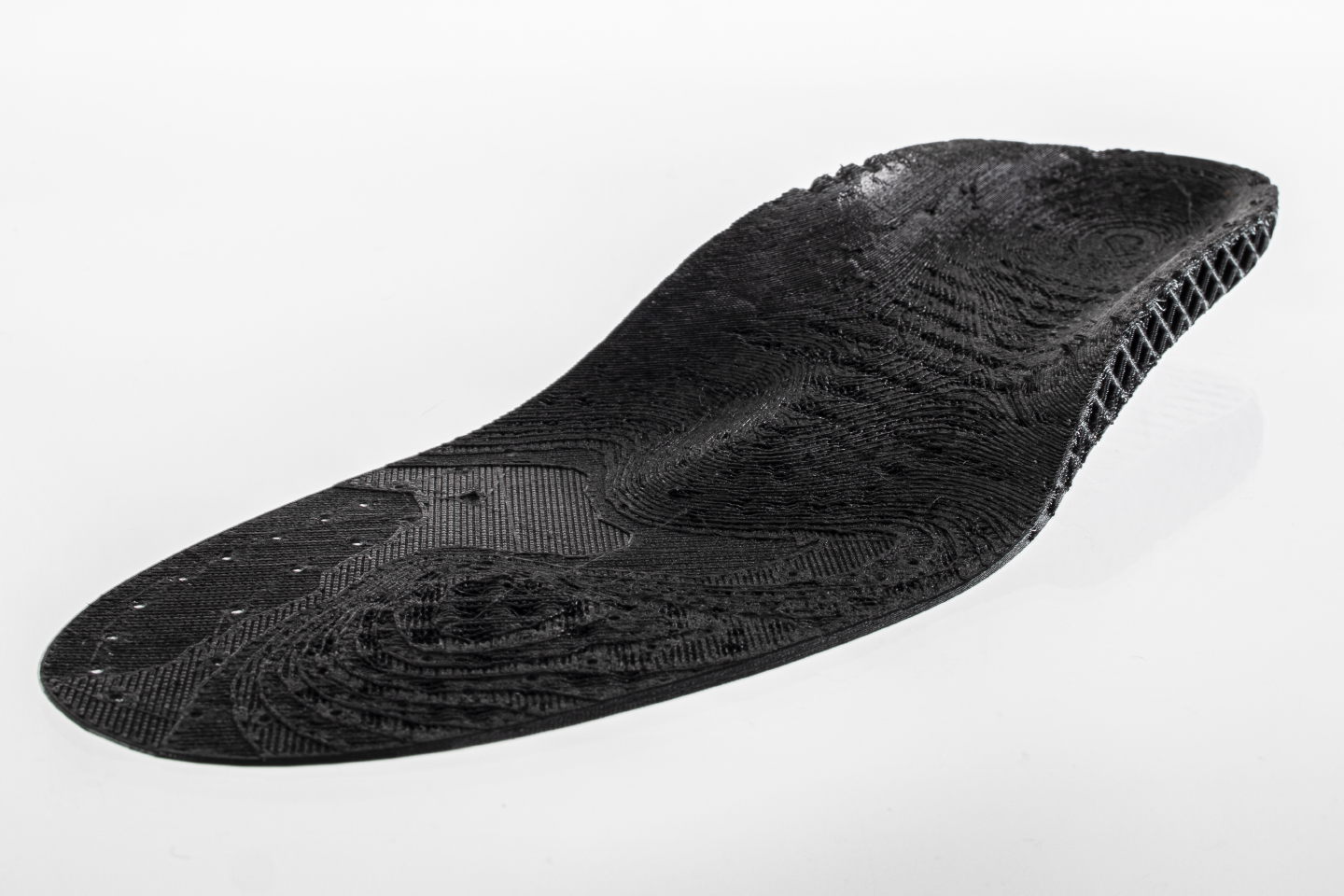 To ensure all the required properties we chose an Addigy® filament and powder based on TPU that has a bio-content of almost 50%. Thermoplastic polyurethane offers high rebound and abrasion resistance which makes it a great material for shoes. It can be used for both shoe parts – upper shoe and sole – meaning the whole shoe can be printed with one material class. What's more, this same shoe can later be recycled in one step, including the PU adhesive used for production, with no need to separate different materials from each other.
With Addigy® we help to push sustainability in the shoe industry: Covestro has developed materials that are not only recyclable but also have a bio-content of almost 50%.
Why Addigy® TPU filament and powder was the right solution for 3D printed recyclable shoes
Sustainable Addigy® filament and powder based on TPU has a bio-content of almost 50%.
High rebound TPU is a great material for shoe soles and more.
Abrasion resistance TPU helps to unlock longer product lifespans.
Recyclability Easy recycling in one step – because the whole shoe is made of one material class only.
Efficiency Production that is less complex and more efficient – thanks to additive manufacturing with Addigy®.