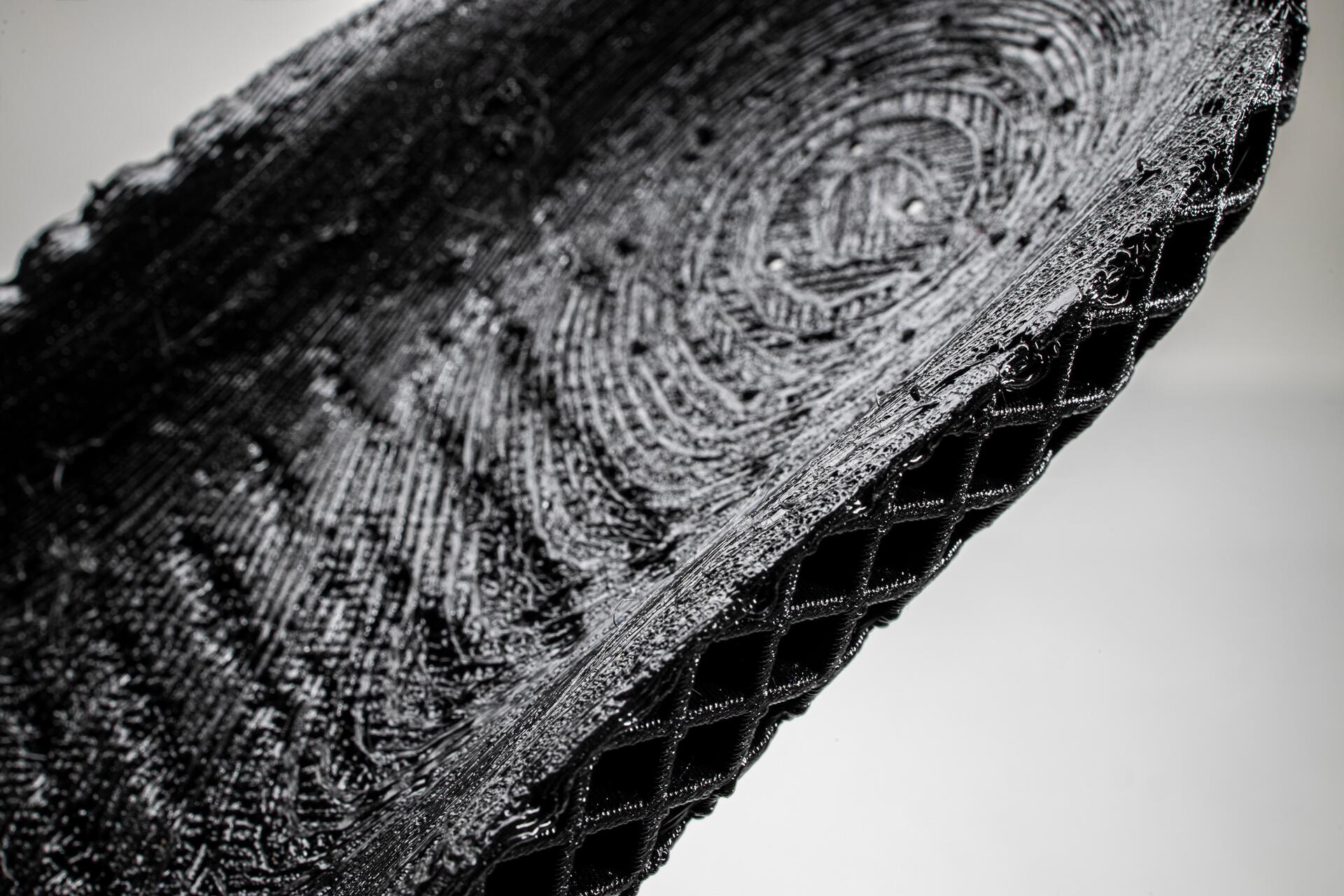 Case study
Polyurethane makes 3D printed orthopedic insoles strong and flexible at the same time
Orthopedic insoles are individualized soles that help people enjoy more comfort. They are often made by hand from a foam that is less breathable than a printed structure. Addigy® offers different solutions to print fully customized insoles from a digital foot scan in an automated process. The result is an affordable and made-to-measure insole that almost eliminates waste in the production process while having a lower carbon footprint. Equally importantly, the insole offers the mechanical strength to support lots of walking while at the same time being soft and comfortable.
In order to create a comfortable walking and running experience, orthopedic insoles need to be fully customized and breathable. They also have to be strong enough to support the foot and be flexible at the same time. Covestro wanted to create a 3D printed orthopedic insole that combines all the positive properties this product needs.
Orthopedic insoles have to be mechanically strong and flexible at the same time. Depending on the customer, they have harder and softer spots. Covestro wanted to develop a printing material that fulfills exactly these needs.
Polyurethane has ideal mechanical properties for orthopedic insoles: It is adjustable from very tough to flexible and has outstanding weathering resistance. This material fulfills all the needs of 3D printed insoles. That's why we developed Addigy® liquid PU resins and TPU powders for 3D printing. They can be processed using a DLP (digital light processing) printer or powder bed fusion and can be adjusted to the desired product properties of orthopedic insoles ranging from more flexible to more rigid. By changing the printed structure, the hardness of the insole can be adjusted. The printed structure also makes the insole highly breathable. This enables the shoe maker to design an insole that gives the right support for every patient. All in all, additive manufacturing offers a solution to print fully customized insoles in an affordable automated process that significantly reduces waste while having a lower carbon footprint.
"The field of 3D printing offers totally new perspectives for entire industries. Orthopedic insoles are just one fascinating example of what is and will be possible when it comes to more sustainable mass production."
Why Addigy® was the right solution for the orthopedic insole
Flexible: Addigy® makes the orthopedic insole flexible and comfortable to wear.
Mechanically strong: Addigy® is strong enough to carry the weight of an adult.
Adjustable: Liquid polyurethane can be adjusted to the desired properties ranging from harder to softer spots.
Breathable: The printed structure makes the surface breathable.
More sustainable The insole is printed from TPU consisting of a CO2 polyether as polyol component – reducing the carbon footprint of this product.