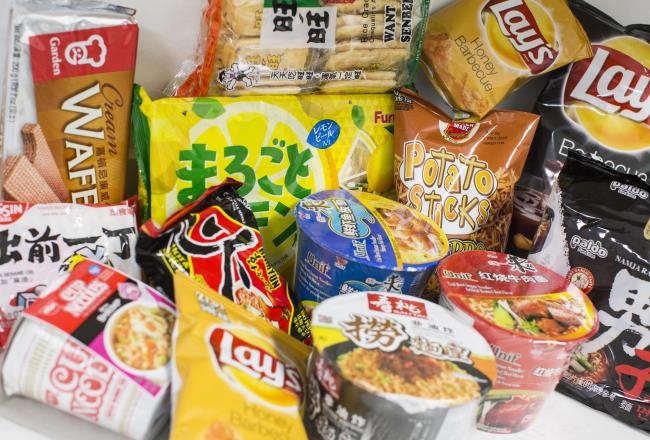 Application
Delivering on where flexible packaging is heading
Flexibility and sustainability are the defining characteristics of our drive to develop solutions facilitating the adaption of flexible packaging on new market frameworks. We meet the challenge of multiple layers, adhesion, cohesion, protection, and recyclability head-on, and in an uncompromising way. Read on to find out more.
Featured Brands
Polyisocyanates for a wide range of PU foams, coatings and adhesives

Dispersions for eco-friendly, waterborne adhesives

High performance waterborne polyurethane dispersions, without co-solvents
Key benefits of flexible packing solutions
A broad portfolio to suit your needs
Our global R&D and production network is your competitive advantage
Safeguard your market position with our latest innovations
The move to more attractive, lightweight, flexible packaging brings with it advantages for people, brands and, potentially, the planet – not least convenience and ease of use.
However, these innovations present challenges for the packaging industry. Non-migration of materials in food is one. Adhesion and cohesion in multi-layer laminate systems is another. Creating a genuinely original sensory brand experience is yet one more. And achieving all this responsibly and more sustainably – without compromising on current performance and stricter safety levels – is maybe the biggest challenge of all.
At Covestro, our innovations for flexible packaging coatings and adhesives help solve these challenges for the industry using a wide range of resin technologies. And all while delivering an outstanding look and feel.
Recyclable packaging that protects
Concern around natural resource depletion and growing waste impacts on the environment has increased for businesses and consumers alike. In turn, this concern increases the drive towards a circular economy . For the packaging industry in particular, recyclability is no longer a 'nice extra', but an essential.
To meet the growing need for recyclable packaging - that retains high functional performance - we offer an extensive range of coating resins suitable for many applications. Whether it is a primer or topcoat, and whatever barrier function you need, our portfolio of coating resins holds the answer you seek for your flexible packaging solution.
Our expertise in printing ink resins
We supply all three layers of primer, ink, and overprint varnish resins. We produce ink resins via our highly advanced R&D activities to intensify colors, sharpen details, and create higher contrast without compromising the printing speed. Learn more about our legacy in printing inks.
Adhesive solutions for all performance levels
Flexible packaging, typically consisting of laminated layers of paper, polymer film or aluminum foil, is used today across a wide variety of industries from food and pharmaceuticals to horticultural and pet supply products. As the bond that holds multi-layer packaging solutions together, versatile acrylic and polyurethane adhesives provide the needed properties for the respective performance categories of flexible packaging. They are engineered to meet a variety of requirements – and fulfill the highest standards.