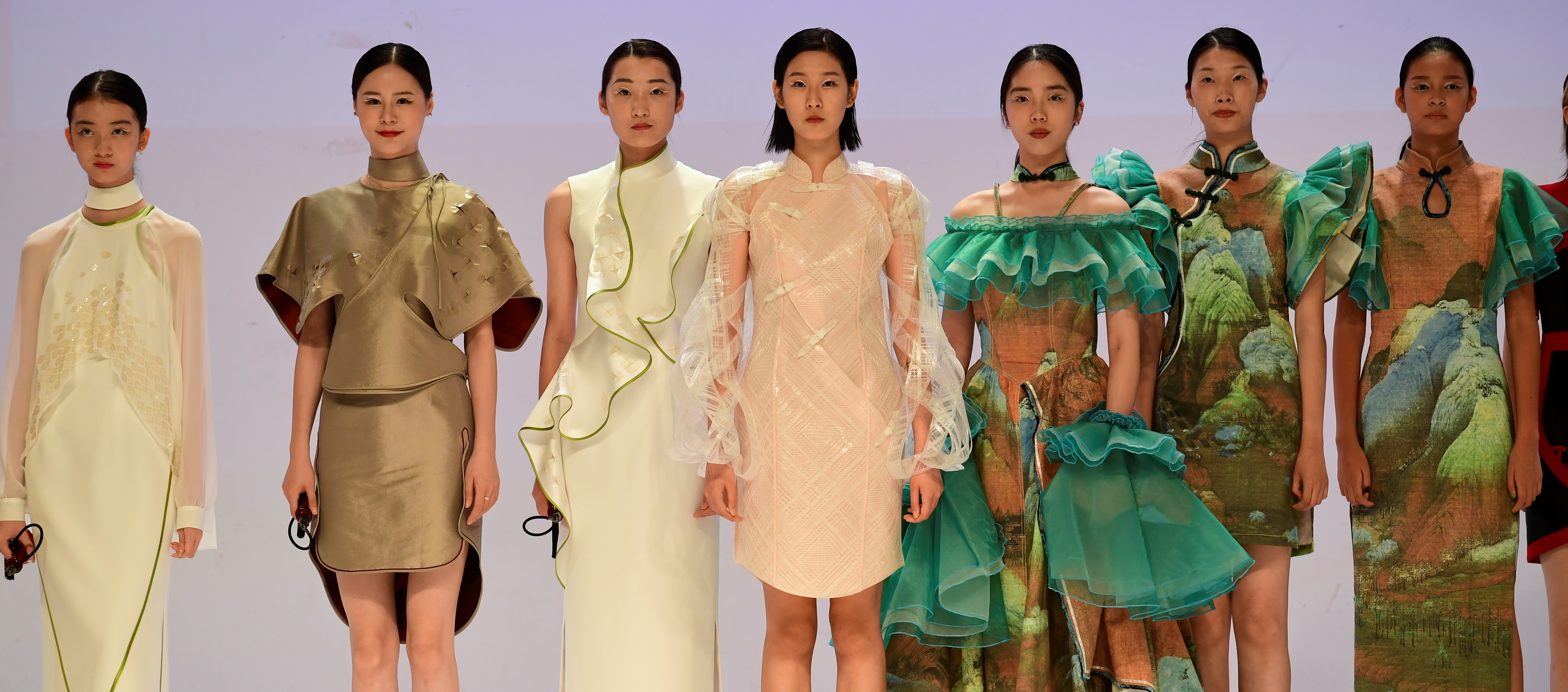 Story
3D-printed fashion: Soft-touch, personalized, recyclable
The fashion industry worldwide is struggling with the challenges of sustainability and material waste. With the help of our Addigy® TPU filaments, the vision of recyclable, personalized and yet mass-produced fashion is one step closer to becoming a reality.
In our modern world, fashion is everywhere. On our way to work, we pass high-format advertisements and back at home the mailbox is full with catalogues showing models wearing the newest garments. While the fashion industry has been growing very fast during the last decades and will grow even faster in the future, the industry is increasingly being confronted with the issues of recyclability of clothes, material waste during the production process and plastic microfibers released during washing.

While some may be content with mass- cheap clothing from global fast fashion companies, others are looking for more individual, customized clothes that offer the perfect fit. Unfortunately, tailor-made jackets, trousers and dresses are often expensive and definitely not suitable for mass production.

At Covestro, our vision is to help kickstart a new approach within the fashion industry: By using 3D printing to create recyclable, highly personalized clothes for mass markets while producing less waste and emissions in the process. In the future, customers will be able to walk into a fashion store, have themselves measured, choose a garment within the store and then have it individually produced out of the 3D printer in the next room. What in the beginning may sound like a utopian vision could soon become reality.
Soft touch 3D printed fabric can not only be customized in pattern and texture, but also with functionalities, which are comparable to medium-thickness textiles. It can also be customized and dimensioned in terms of shape and size. The method of fashion design also makes mass production possible. The collaboration between Donghua University and Covestro will bring new inspiration to a more sustainable development of large-scale customized garment.
Addigy® TPU filaments for 3D-printed fashion
One highly promising option for individualized fashion is 3D printing. Advances such as faster printers and new printing techniques are helping 3D printing shed its status as a pre-production technology. No longer just a tool for rapid prototyping, 3D printing or additive manufacturing (AM) is now being used to create actual products – such as customized clothes.

Above all, clothes need to be soft-touch, have an attractive color and a material that is breathable. Addigy® TPU filaments are able to help meet just these needs. They are the one of the first flexible materials available for fused filament fabrication (FFF), one of the commonly used printing techniques in the thermoplastic extrusion process. FFF builds objects from the bottom up by layering plastic that's heated in a moving extrusion head. Covestro's Addigy® TPU filaments have significant advantages over materials commonly used in FFF, which tend to be less tough and elastic.

Covestro not only provides the material but also helps the different industries to find the right material and printing technique. Addigy® TPU filaments offer a broad fabrication range such as printing temperature and speed. They not only work at low temperatures, they also have a good mechanical performance when it comes to tear resistance and tensile strength – a key factor for the production of clothes. Further important characteristics include being water resistant, colorfast, skin-friendly and comfortable to wear. The hardness of the material in question can also be individually adjusted.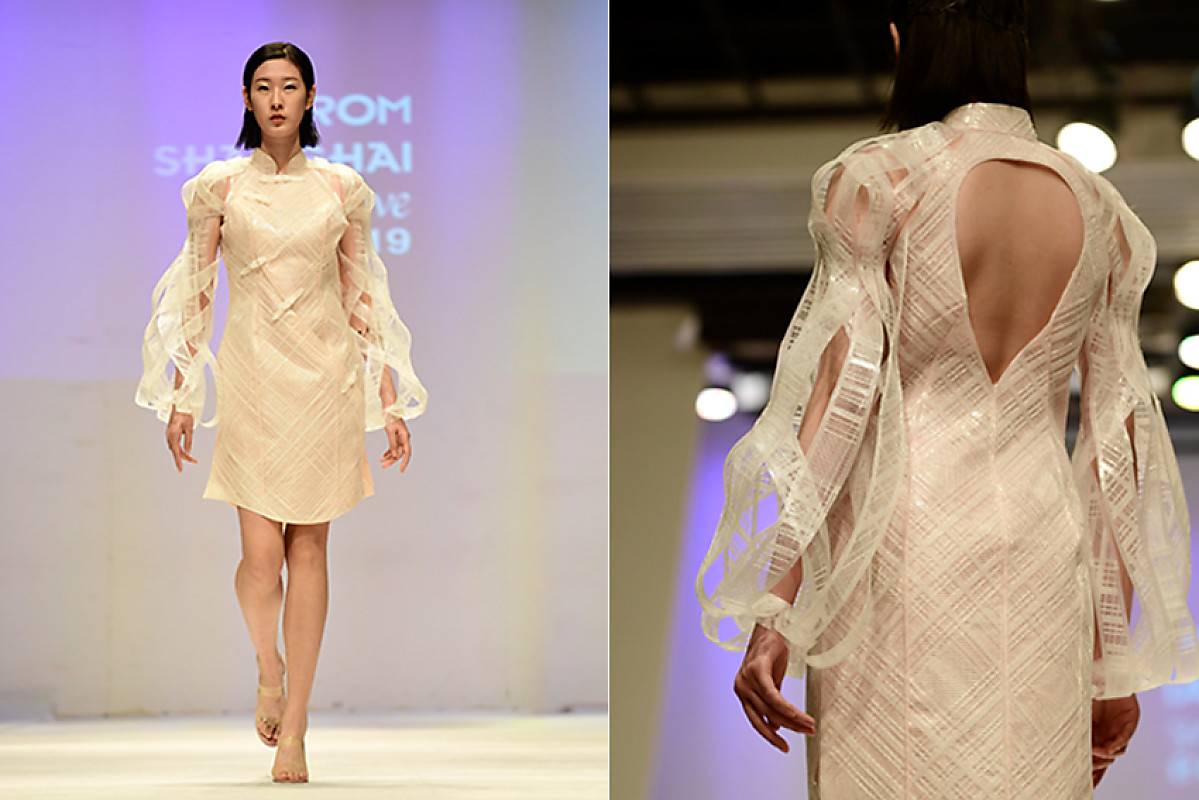 Sustainable clothes for efficient mass production
Yvonne Wang, APAC Business Development Manager Additive Manufacturing at Covestro, explains: "Our Addigy® TPU filaments offer a great variety of possibilities when it comes to producing wearable clothes. Equally importantly, they can be easily recycled." Especially when it comes to recycling, 3D printed clothes can provide the answer to urgent questions in the fashion industry. Printed garments are highly individual and therefor better fitting than mass-produced clothes. Customers could be more satisfied with personalized garment and therefore wear them longer – another win for sustainability.
On top of this, there are no left-overs from the production process. Many of our solutions support high recycling rates of leftover materials after the 3D printing process, leading to more efficient production.
Design freedom and versatility for designers
Last but not least, 3D-printed clothing offers a wide range of geometric forms for designers. Soft-touch 3D printed fabric can not only be customized in pattern and texture, it can also be customized and dimensioned in terms of shape and size. The special printing technique using Addigy® TPU-Filaments can create any geometric pattern that is needed. To some, this could be the greatest advantage of 3D printing within the fashion industry.
Comfortable wear: Addigy® TPU filaments offer skin-friendly comfort.
Tensile strength: Excellent mechanical performance enables tensile strength and tear resistance.
Recyclable: TPU filaments enable easy recyclability of clothes.