Case study
Future mobility: 3D-printed component for hydrogen race car
The Forze Hydrogen Racing team is on a mission to show the potential of hydrogen as fuel of the future. For their full-sized Forze IX hydrogen-powered race car, our high-performance 3D printing material enabled a stress- and chemical-resistant component that weighs 25% less than aluminum.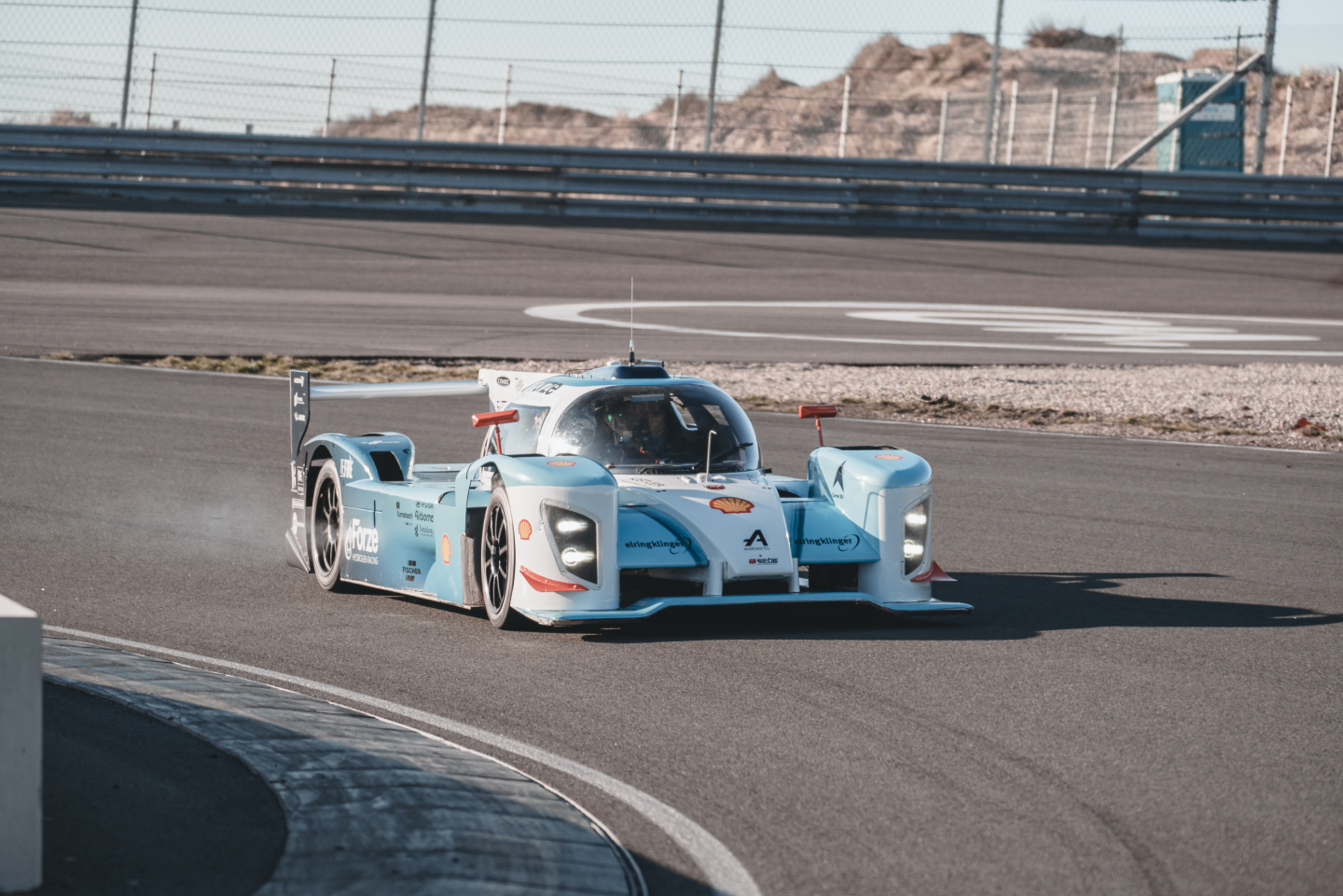 The automotive industry is on a mission to reduce its carbon footprint, and hydrogen has the potential to be one of the key technologies in driving that transition. Transforming mobility systems demands new design approaches and production technologies linked to innovative material solutions.
Forze
is a team of 50 students from the Delft University of Technology in the Netherlands. As a team, they are pushing automotive technology to its limits by designing, building and racing full-sized hydrogen-powered race cars. The aim is not simply to demonstrate what hydrogen power can bring to motorsports, but also to show that hydrogen is a viable fuel of the future for the entire automotive sector. The team's next racing car, the Forze IX, will compete in the GT class, and they approached us for our processing and materials expertise to create one of the car's most vital components.
Working with Covestro allowed us to use stereolithography 3D printing for a substantially simplified accumulator box design. And Somos® Prototherm 12120 enabled a casing 25% lighter than an aluminum design, while still meeting all stringent functional requirements for stress and chemical resistance.
Additive manufacturing (AM) can be used to create small-series components that stand up to extremely demanding environments. Our specific challenge here was to support the Forze team with processing and materials expertise on a critical component: the accumulator casing. The accumulator is an extremely complex part with many interfaces, and also has to meet multiple high-performance requirements. It needs to withstand an internal pressure of 1.0 bar and be able to cope with a 30G crash load. At the same time, the material itself had to be chemically resistant to two different types of coolant, Diala S4 ZX-I and Opticool-H. The casing design also called for recessed steel nuts, meaning there could be no left-over resin from the printing process; the nuts had to fit seamlessly into the recess features. This challenge demanded expertise in creating functional materials for 3D printing technologies.
We're excited that our functional 3D printing materials are able to meet the high-performance criteria of a hydrogen-powered race car component. With this, we are helping to show the potential of hydrogen as a fuel of the future by pushing the technology to its limits in a full-size racing car.
Stereolithography (SLA) is a 3D printing method that offers a very high degree of design freedom for high-performance components. Thin layers of a part are printed with a resin that is cured layer by layer using ultraviolet light. Our team at Covestro helped Forze select and verify our Somos® Prototherm 12120 resin as the right material for the job: a material focused on functionality.
We collaborated closely with Forze on the component design and supported them with printing the parts. The finished accumulator casing meets all specified criteria, including the ability to withstand both internal pressure of 1.0 and a 30G crash load, while also providing resistance to coolants. Another benefit of the resin material is that it results in a part that is 25% lighter than an equivalent aluminum design.
Taking advantage of our expertise in 3D printing technologies and materials, Forze was able to cost-effectively produce a critical racing car component, helping to drive the mobility transition forward.
Key Benefits
Lightweight: Somos® Prototherm 12120 makes for a resin casing 25% lighter than aluminum.
Simplified design: SLA 3D printing enables design freedom for high-performance race car components.
Collaborative: Our team helped Forze test and verify material properties and print the part.
Expert: Customers benefit from our expertise in functional materials for 3D printing.
Visionary: Somos® Prototherm 12120 resin in SLA 3D printing helps transform mobility.