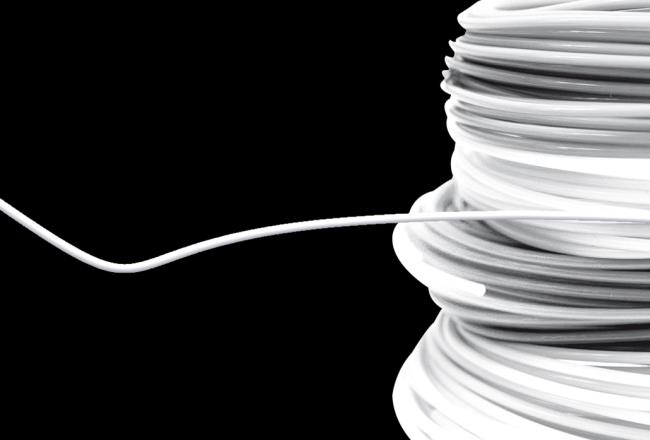 Technology
Addigy® filaments for industrial 3D printing
Fused filament fabrication (FFF) is a well-known printing process for additive manufacturing. With Addigy® thermoplastic polyurethane (TPU) and polycarbonate (PC) filaments we provide high performance materials highly suitable for industrial 3D printing, creating new potential for mass production.
Featured Brands
Addigy® provides a flexible material toolkit for industrial 3D printing.
Key Benefits
Great versatility: Addigy® filaments offer a broad choice of high-performance materials
Wide hardness range: Our TPUs provide a wide hardness range from Shore 60A to Shore 75D
High layer bonding: Addigy® TPUs show a very good interlayer bonding
Flame retardant: Addigy® polycarbonate filaments are intrinsically flame retardant
Broad temperatures: Our TPU and PC materials offer broad application temperatures
Addigy® filaments offer a broad range of materials for FFF – from flexible thermoplastic polyurethanes to high-strength polycarbonate and PC blends, all of which are suitable for broad application temperatures.
The characteristic melting behavior of our TPUs results in a high interlayer bonding. They combine high abrasion resistance and elasticity with a wide hardness range from Shore 60A to Shore 75D. Polycarbonate offers high impact strength, excellent thermal stability and is inherently flame retardant.
Our portfolio also includes PC blends with ABS, ASA, PET and PBT and special grades for food contact and medical applications.
If you would like to 3D print a face mask aid yourself, find the STL file here.