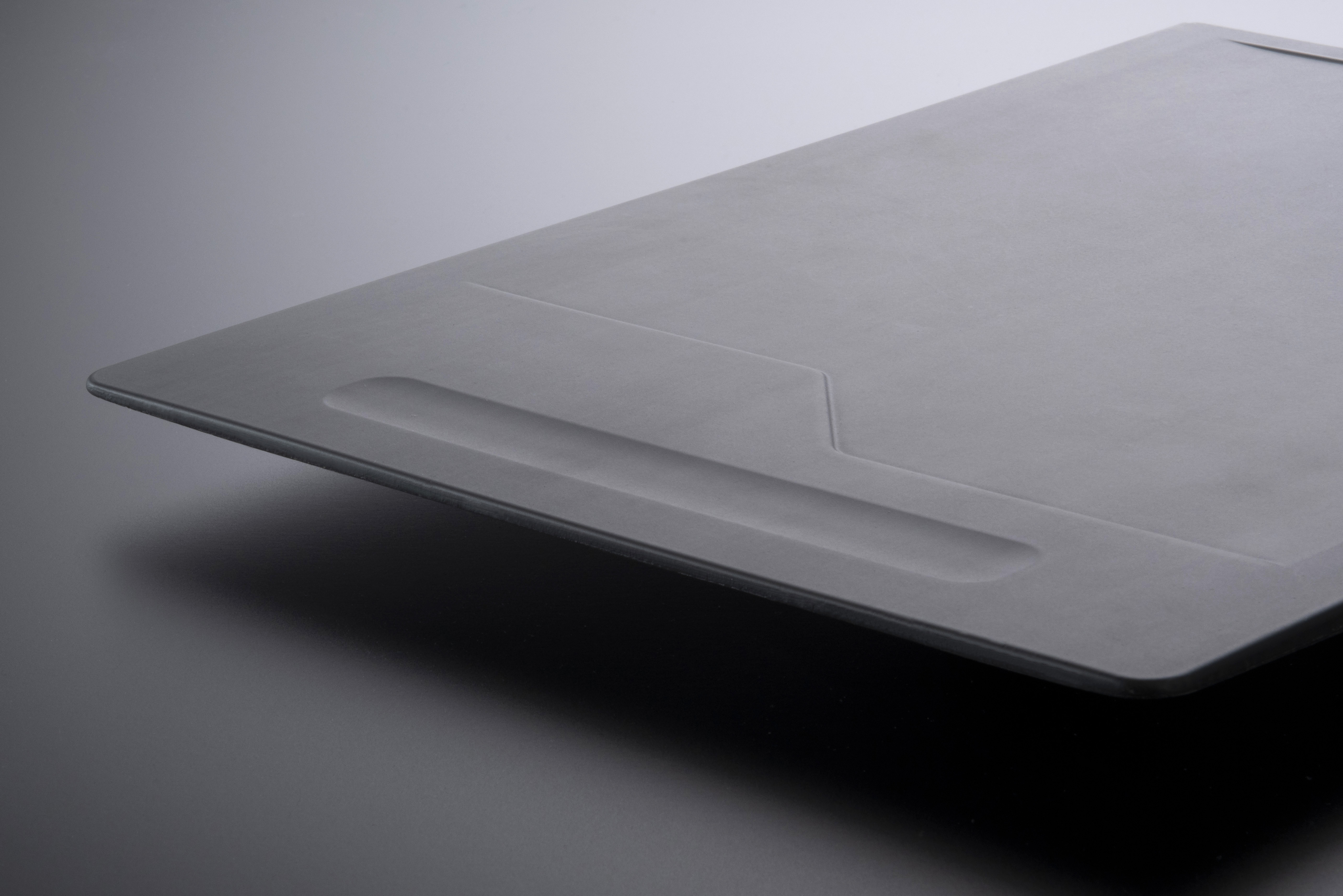 Case Study
Future inside: CFRTP unlock new opportunities in mobility
The automotive industry faces major changes due to autonomous driving. An innovative solution to match the requirements of light weight and multi-functionality was created in a partnership of three – based on Maezio® thermoplastic composites.
Autonomous driving and car sharing will transform the interior of automobiles into a living and working space. This calls for innovative material solutions to meet the multi-functional and mobile needs of a new passenger generation. The car of the future will be a space to live and work in while in motion, so flexible assets are needed.
Working with
Engel Austria
and Dr. Schneider, Covestro sought to create a full-size table that can be stowed away just like an ultrabook. The result fulfills the drastically increased requirements in mechanical performance while significantly reducing the thickness compared to the existing solution.
Covestro handled the component design,
Dr. Schneider
created a tool with a variothermal temperature control for composite forming, and Engel provided the processing equipment and know-how.
The special thing with this solution and the collaboration together with Dr. Schneider and Covestro was that we are dealing with a new material which has superior surface quality.
The table is made with Maezio® continuous fiber-reinforced thermoplastics (CFRTP), which enable a thin yet highly stiff design with superior surface quality while taking up little space.. 41 cm long and 32 cm wide, the table's thickness varies from 5 mm at the outer edge to 10 mm on the inside. The top and bottom each consist of a 1 mm layer of Maezio® polycarbonate composites reinforced with continuous carbon fibers. With a weight of just 690 g, the table can bear a load in excess of 50kg.
The solution we were able to find together with Covestro is enabling us to make lightweight construction visible with extreme stiffness.
Maezio® thermoplastic composites for innovative car interiors
Lightweight: Ultra-thin yet mechanically robust design
Stylish: High aesthetic value and surface quality
Versatile: Incorporates structural properties with aesthetic design