Held on April 13th-16th in Shenzhen, CHINAPLAS 2021 is a world-leading technology-oriented international exhibition for the plastics and rubbers industries, and offers global partners and customers a window into powerful emerging economies. Contact Covestro to see how we can work together to unlock new potential and build a circular future.
Pioneering a Circular Future Together!
With the power of innovation, CMF design and a vision to be fully circular, Covestro is a reliable partner on the path to offer creative solutions and build the circular future together.
Backed by our extensive expertise in CMF, market trends and end-user demands, Covestro enables freedom in function and aesthetics while satisfying the demands of the circular economy. For achieving the goal of circular economy, our cutting-edge solutions and versatile materials deliver superior performance while remaining cost-effective. With unparalleled collaboration, powered by our Innovation, Covestro is building a complete ecosystem–from exploration to production, inspiration to market delivery.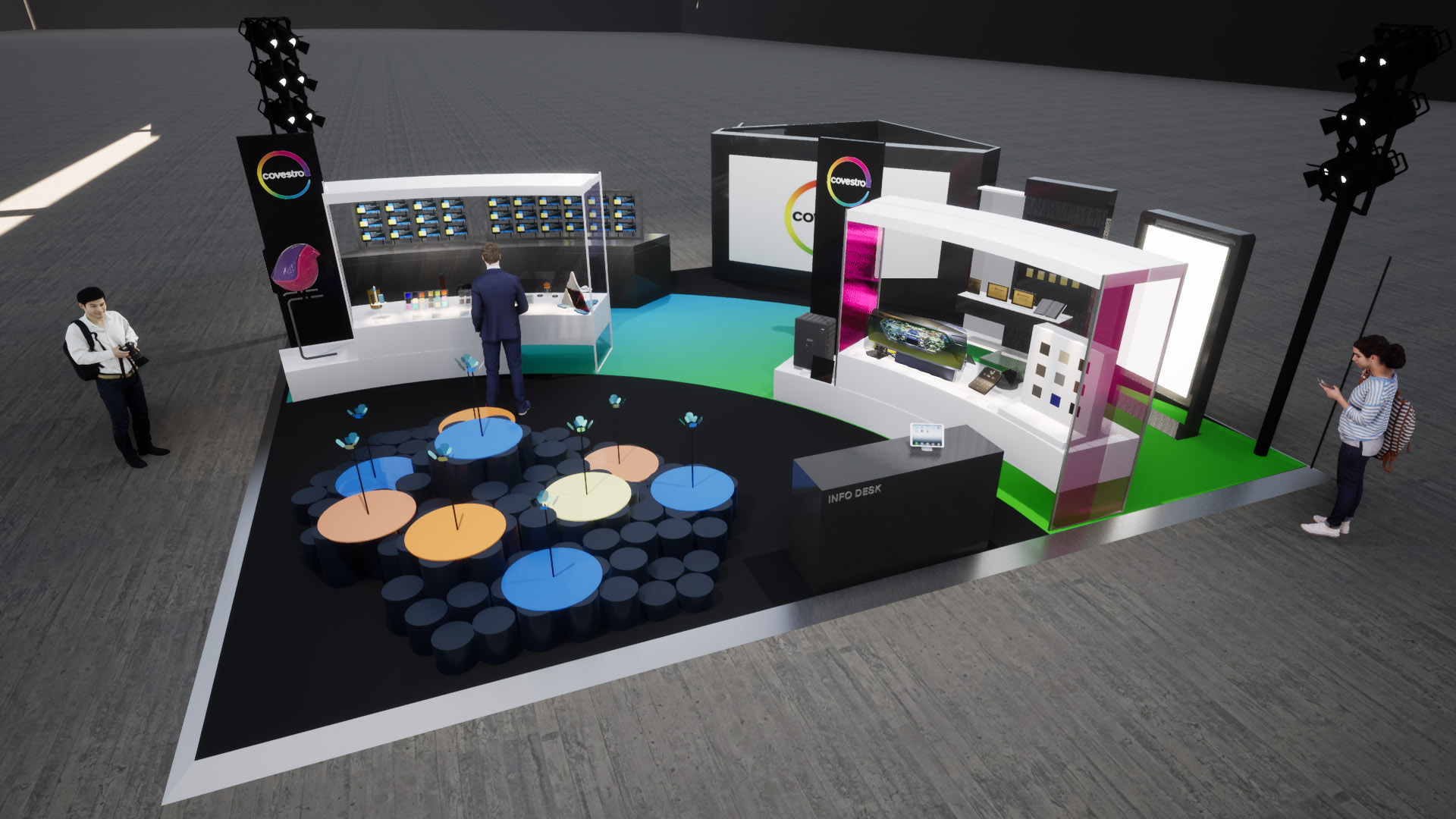 Covestro Colorful Garden Art Installation
The Covestro Colorful Garden Art Installation is made of partly recycled Nongfu Spring bottles and designed with the newly CMF color trends. The Garden not only shows the high design flexibility of Covestro polycarbonates, but also emphasizes the circular economy concept that Covestro always adheres to.
The annual CHINAPLAS event will be held in April 2021 as scheduled. This year, Covestro will display a special art installation during the exhibition. It is made from post-consumer recycled Nongfu Spring water bottles. It will take the shape of 28 beautiful flowers with colors based on the 2021-2022 CMF color trends.
The Art Installation demonstrates the multiple colors, textures, different levels of transparency and gloss of Covestro polycarbonates, and its high degree of design flexibility and partly recyclable feature.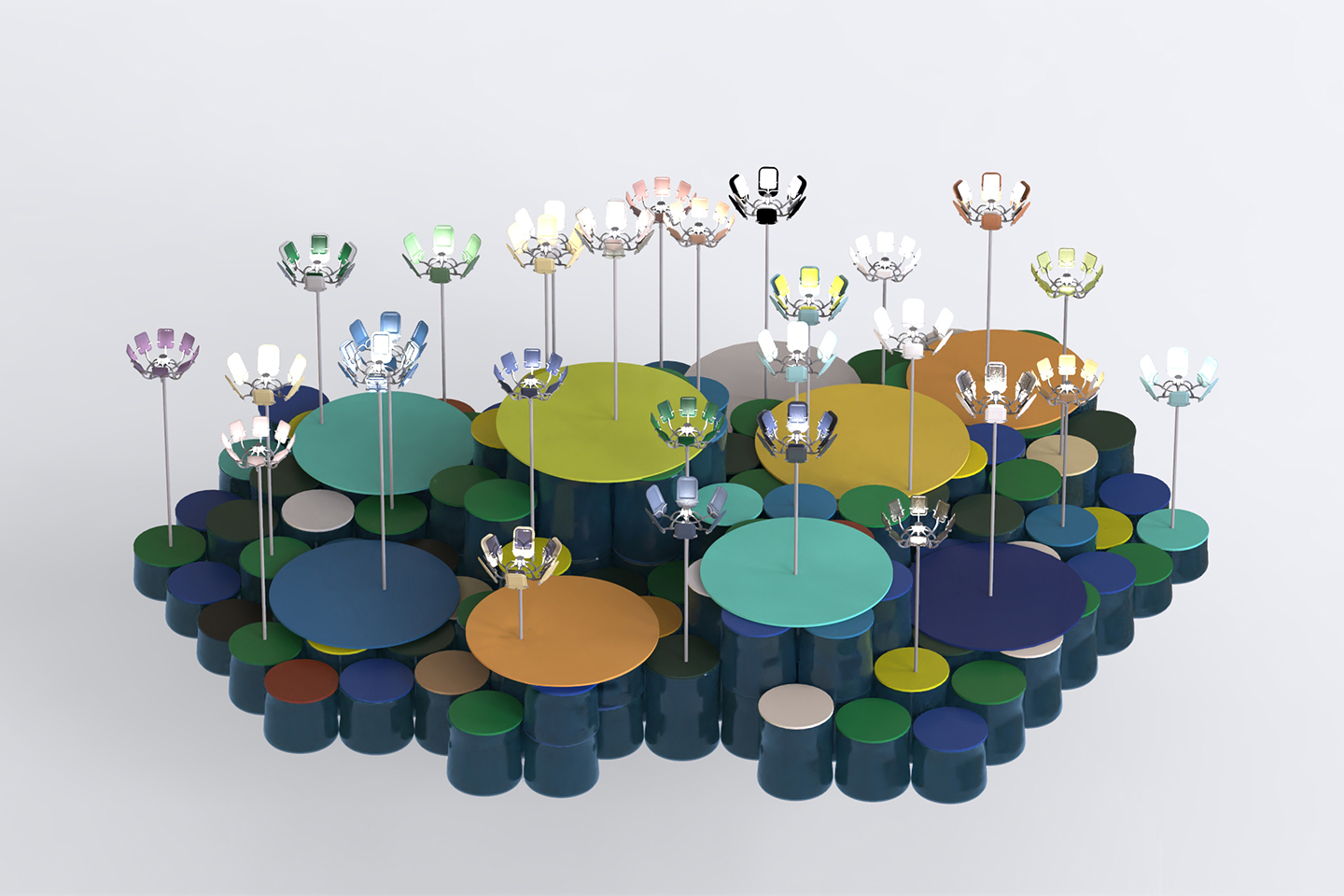 The Smart & Connected Life

Materials endow design and manufacturing with infinite possibilities, placing a smart and connected life at the center of a brilliant future. Learn more about our cutting-edge technology solutions in the field of new 5G infrastructure and consumer electronics!

The Innovative Automotive Material Solutions

As electric vehicles and autonomous driving technology are driving significant changes in auto industry. Our automotive integrated front grille concept meet the trends with brand-new styling and strong aesthetic appeal.

The Future Smart Drug Delivery Device

Drug delivery devices can intelligently provide patients with dosage records and improve medication treatment. We launched the latest glass fiber reinforced PCs and low friction PCs for medical purposes to meet future smart drug delivery devices.

2021-2022 CMF Trend Report

With its CMF (color, material, finish) expertise and acuity, Covestro has launched a 2021-2022 CMF Trend Report for Automotive, electronics & appliances, and will share this with industry peers at the exhibition.

Circular Design Guidebook

Design is a key enabler for moving towards the circular economy. Our Circular Design Guidebook helps designers and developers in the electrical, electronic and household appliance industry make their next-generation products more circular.