Updraft for wind energy
Wind power is among the most sustainable technologies for generating electricity and is achieving tremendous growth rates worldwide. The worldwide installed capacity is more than 70 times higher than it was 20 years ago. Nevertheless, the full potential of this unique resource is far from being fully exploited. To come closer to reaching this goal, wind turbines in the future must be not only environmentally friendly, but also economical.
Baydur®: Reinventing the wheel
We are helping wind-farm operators to catch up to the cost-efficiency of conventional energies and better exploit the power of the wind for the benefit of society as a whole – with innovative materials such as the new polyurethane systems from the Baydur® product family.

The Baydur® product family has been optimized for the production of wind-turbine rotor blades using vacuum- infusion technology. Compared with conventional epoxy resins, infusion-resin systems made with polyurethane feature very fast flow and fast curing properties. This shortens the production-cycle times required for wind- turbine rotor blades. In addition to faster production, components fabricated with polyurethane have improved mechanical properties, especially improved fatigue properties – meaning the systems run smoothly for years and could be designed for higher output.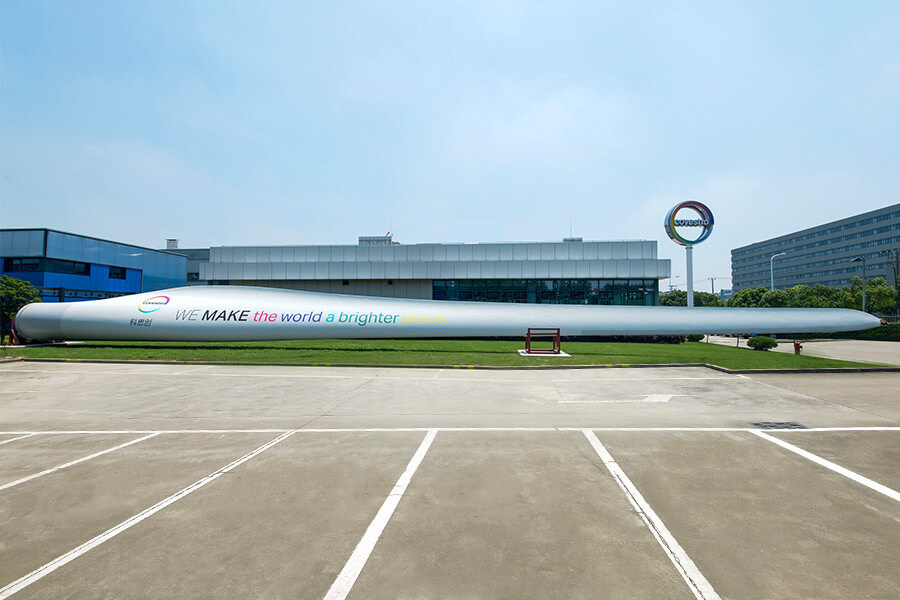 Benefits of Baydur® in a nutshell
Fast mold fitting, low heat generation and minimal shrinkage
No need for post-curing
Shortens production cycle times
Cost savings thanks to efficient production
Improved mechanical properties, such as very low fatigue