Story
Uralac® Ultra: durable, protective, beautiful.
Our Uralac® Ultra binding technology delivers excellent aesthetics combined with outstanding protection and durability.
Beauty and toughness – that lasts
Uralac® Ultra delivers outstanding aesthetics – from vibrant colors to fine and textured finishes. But behind the beauty, there is real toughness. Uralac® Ultra resists everything from water, chemicals and UV light to everyday wear and tear – delivering scratch and stain resistance. Most importantly: Uralac® Ultra is proven to deliver this long-term, from the office to the kitchen to the playroom, and beyond.
Aesthetics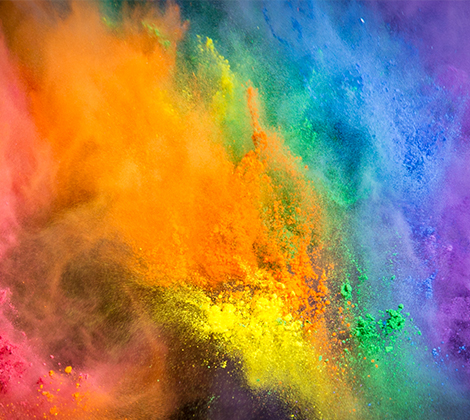 Powder coating colors? The choice is yours
First impressions count – what could be more important than picking the right color? Choose Uralac® Ultra to bind your powder coat paint colors, and get the freedom to work with virtually any type of pigment – it really is up to you.
Unlike some UV powder coatings, the pigmentation in our coating colors is not compromised by prolonged exposure to light – no matter which pigment options you use – from the UK to South Africa to Australia, and everywhere in between.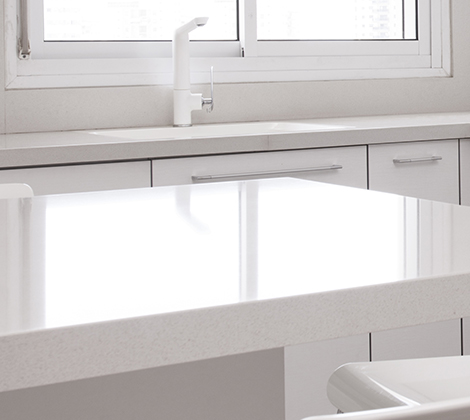 From smooth coating to matt finish
How does your furniture feel? From high-end cabinets to mass-produced chairs, it is essential that you have options when choosing a finish – from a fine matt finish that cannot be attained with conventional powder coatings, to silky smooth finishes with anti-glare options.
Our Uralac® Ultra technology allows you to choose from a wide variety of gloss levels, tailored to your specific needs. All of our powder coatings are strong and seamless, unlike some competitive systems such as foils.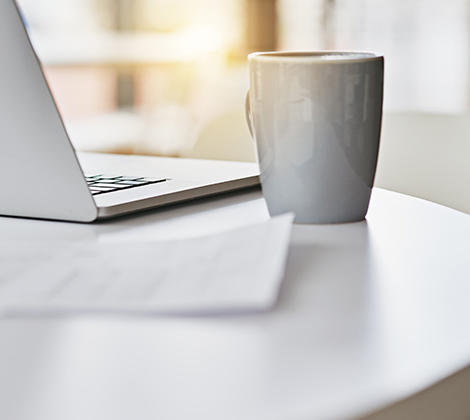 Looking for a textured coating? We got you covered
Consumers are fast falling in love with textured coatings that bring a unique style to their home. Powder paints give you a clear competitive advantage over conventional liquids thanks to their ability to create a broad array of complex aesthetics. But what is textured paint without the right binding technology? Finding high-quality powder finishes for textured coatings – at the right price – is not always easy.
When you spray on a coating made with Uralac® Ultra, you will not have to take the rough with the smooth, as it enables you to achieve both types of finishes – unlike other coating systems. It is ideal for furniture that requires a fine finish with features like wrinkling.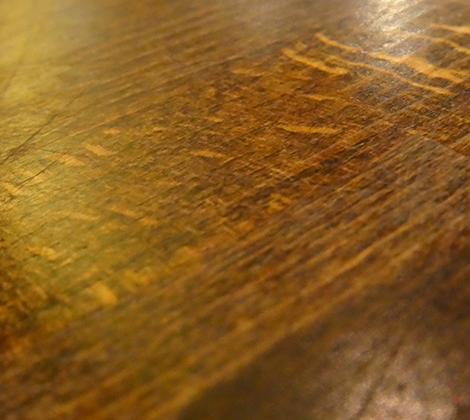 The clear choice for a transparent coat
Is it possible to provide a beautifully clear, transparent coat for wood using powder coatings? Unlike conventional two-and-three-layer systems, Uralac® Ultra does not require a primer and a topcoat. It delivers a natural varnish-like finish that really brings out the natural beauty of the wood grain in a single application – with long-lasting performance and no yellowing. Simply spray Uralac® Ultra onto your substrate and see for yourself.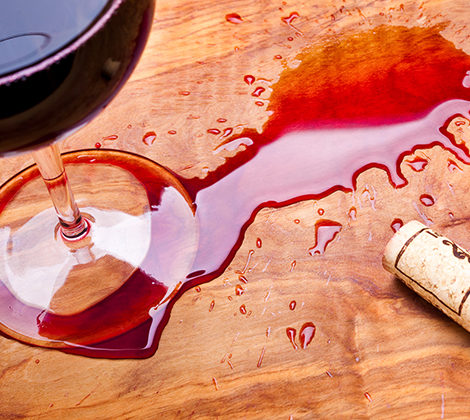 No stain, no pain with easy-to-clean coatings
When it comes to choosing the ultimate anti-stain coating for MDF, look no further than a powder-based solution made with our Uralac® Ultra advanced binding technology. Uralac® Ultra delivers an easy-to-clean coating that is resistant to everything from coffee and mustard to red wine – as proven in the industry standard NEN-EN 12720 test.
With Uralac® Ultra's fast and efficient single-layer coating system you do not even need a topcoat. So you are not only protecting your product, also your profits. And Uralac® Ultra is entirely solvent-free.
Protective
Chemical resistant coatings that deliver
As most of us know from first-hand experience, keeping furniture and interior architecture clean is a never-ending job, hence the importance of surface coatings that work.
Uralac® Ultra advanced binding technology is ideal for creating chemical-resistant coatings that are easy-to-clean and withstand all that detergents and cleaning products can throw at them. Whatever the application, Uralac® Ultra helps provide proven, long-term chemical resistance, as shown in NEN-EN 12720 testing for resistance to cold liquids.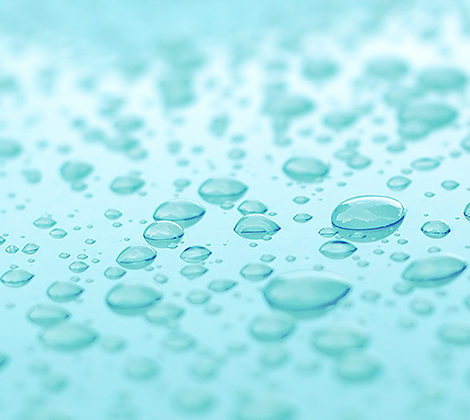 Making a splash with water-repellent coating
It is not just kitchens and bathrooms that suffer from humidity. Major brands have told us that a growing number of their customers live in hot, humid climates. By adopting water-repellent coatings based on our Uralac® Ultra binding technology, you can guarantee a waterproof finish with great anti-mold performance, outstanding humidity resistance and no yellowing, peeling or swelling of the wood. This has been demonstrated in the industry standard hinge hole benchmarking test.
As our customers are increasingly discovering, why choose a waterborne topcoat when you can enjoy the power of powder for water-resistant wood?
Barrier coatings: putting protection first
Whether you are looking for general barrier coatings, chemical-resistant coatings, water-repellent coatings or anti-stain coatings, Uralac® Ultra binding technology delivers the protection you need for your powder-coated MDF applications – long-term. These properties have been confirmed across a range of key industry standard tests, including NEN-EN 12720 (resistance to cold liquids); Blue Wool Scale (discoloration); and hinge hole benchmarking (known as the swelling test or the Ledro test).
Durable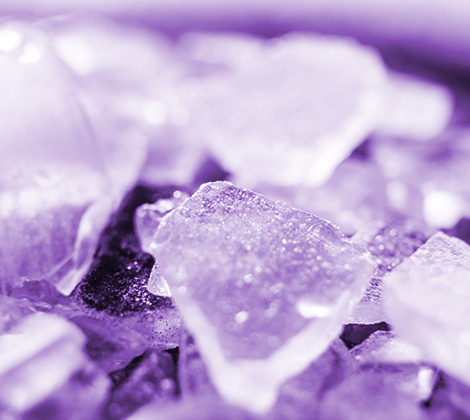 Lighting the way in UV-resistant powder coating
How can you avoid discoloration and yellowing caused by exposure to daylight in furniture and internal architecture? Simple: Choose a UV-resistant powder coating made with our Uralac® Ultra advanced binding technology. It is ideal for MDF, coated plywood and other engineered woods, and proven to perform for manufacturers in applications like kitchen cabinets and panels. And the industry agrees: Uralac® Ultra has passed the industry Blue Wool Scale test for light resistance with flying colors.
Anti-scratch coating that is smooth as silk
Scratches, bumps and abrasions are part of everyday life. You could even say they are part of your furniture. But it does not have to be that way.
Powder-based anti-scratch, anti-abrasion and wear-resistant coatings made with our Uralac® Ultra advanced resin are ideal for MDF and engineered woods utilized in heavy-use contract furniture, high-traffic domestic architecture, high-end kitchen surfaces, and window frames. The bottom line: if you want to satisfy consumers with rising expectations around aesthetics, choosing the right coating really makes the difference.
Let Uralac® Ultra give you that competitive advantage
Design freedom Strong, seamless finish with textured or smooth appearance, and many gloss levels and colors.
Durable Uralac® Ultra-treated products comply with key industry standards tests.
Economical Uralac® Ultra's fully automated, 1-step, low-temperature curing finishing process saves time, labor and energy.
Frequently asked questions
How do we spray powder on standard 'non-conductive' MDF?
For application of the powder, moisture within the MDF is used for conductivity. A moisture content of 4-8% of total weight is sufficient to attract the powder.
Do we require special MDF for powder coating?
No special MDF is needed for powder coating – although there are differences between available qualities and types.
We advise evaluating the type of MDF you intend to use before making your products.

Further, we recommend a conditioned storage area to control the MDF's moisture content.
Is the oven I use for powder coating metal suitable for curing MDF too?
Most conventional curing ovens are convection ovens. Best results for MDF are reached with infrared radiation (IR) ovens.

With IR ovens, the MDF's surface can be heated quickly to cure the powder coating, while its core stays relatively cool.

With convection ovens, temperatures are often too high, or the MDF's core heats up too much because of the longer period needed to reach curing temperatures.