Story
New spin on auto wheels with Maezio® thermoplastic composites
Automakers are always looking for new ways to differentiate new EV models from top to bottom—including the wheels. With Maezio®, the Continuous Fiber-Reinforced Thermoplastic (CFRTP) Composites from Covestro, one automaker is doing just that while meeting performance and production goals.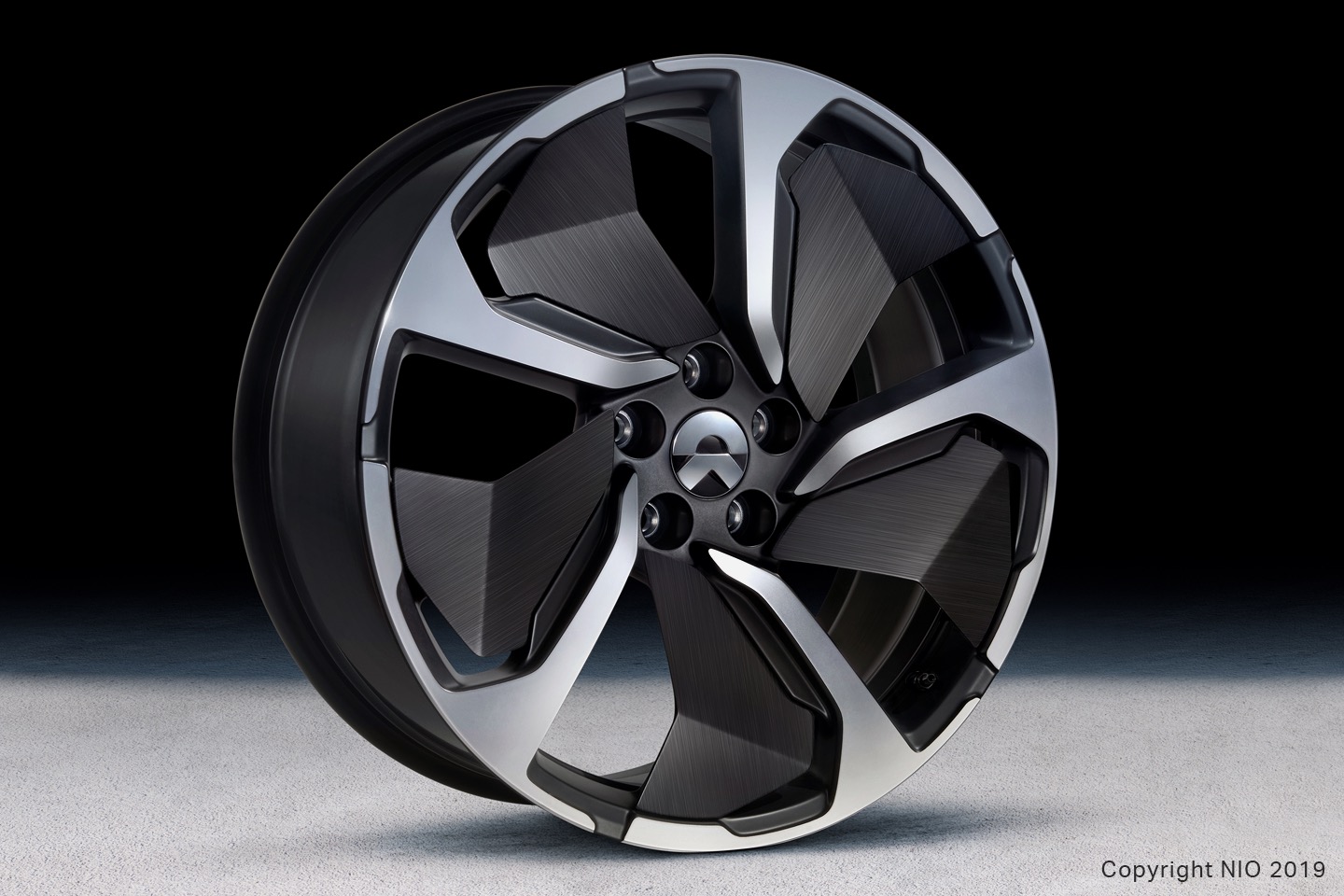 Checking all the boxes with a matt surface
The OEM wanted a matt coating, which is a big challenge for exterior components. One of the advantages of Maezio® CFRTP composites is that it is compatible with a wide range of coating and decoration processes for designing unique surfaces. This made it possible to develop a coating system that not only provides the needed protection to meet stringent performance requirements, but also brings out the beauty of UD composites.
Covestro worked closely with a molder to ensure the composite wheel blade in combination with the coating system passed all the performance tests including impact, bending, temperature, chemicals and weather aging. The Makrolon® polycarbonate on which Maezio® is based displays high thermal stability qualities so the blade insert can survive braking-induced temperatures of up to 150° C.
Seamless integration
With the molder, Covestro determined the right joint method to ensure reliable joining with the spokes. The wheel blade inserts are joined together with the spokes through back-molded bosses made of Makrolon® polycarbonate. The resin material makes it easy to secure and bond the two parts.
A big checklist for exterior components
NIO, a leading Chinese electric vehicle OEM, was looking for an innovative carbon composite optic for the wheels of its mass production, all-electric SUVs. Enter Maezio® CFRTP composites, a material based on thermoplastics featuring novel UD (unidirectional)-optics. This innovation makes it a perfect fit aesthetically, offering an eye-catching look that is decidedly different from the traditional woven fabric look of carbon fiber. The wheel, featuring aluminum spokes with bolted-in carbon fiber wheel blade inserts, is designed to give the vehicle a high-end aesthetic appeal with a lightweight flavor and improved aerodynamics.
Exterior components, including wheels, have a long list of demands to meet. At the top of the list is visual appeal and weathering performance: The part must perform well and look as good as new for the owner, even after years of use. Beyond great looks, the material must meet load bearing requirements, provide long-lasting durability and withstand the heat generated by braking.
We were able to help the OEM move extremely fast and truly pushed boundaries to make it happen. In one-and-half years, this part was developed from scratch to mass production, through close collaboration along the value chain. This project showcases how Maezio® CFRTP compositesare a technically and commercially viable material option for automotive exterior applications.
Novel optics for the automotive exterior that stands out from other materials.
Compatibility with a wide range of coating solutions.
Allows easy processing and suitable for mass production.
Integration with back-molding for bonding solutions.
Sustainable material that can be recycled.