Story
New sports flooring scores points for innovation and increased sustainability
Use of carbon dioxide (CO₂) as a new raw material is a promising approach for producing plastics. The material we developed, cardyon®, has been used to produce soft polyurethane foam for mattresses and upholstered furniture. Now we're expanding its use in a bold new direction: the world of sports.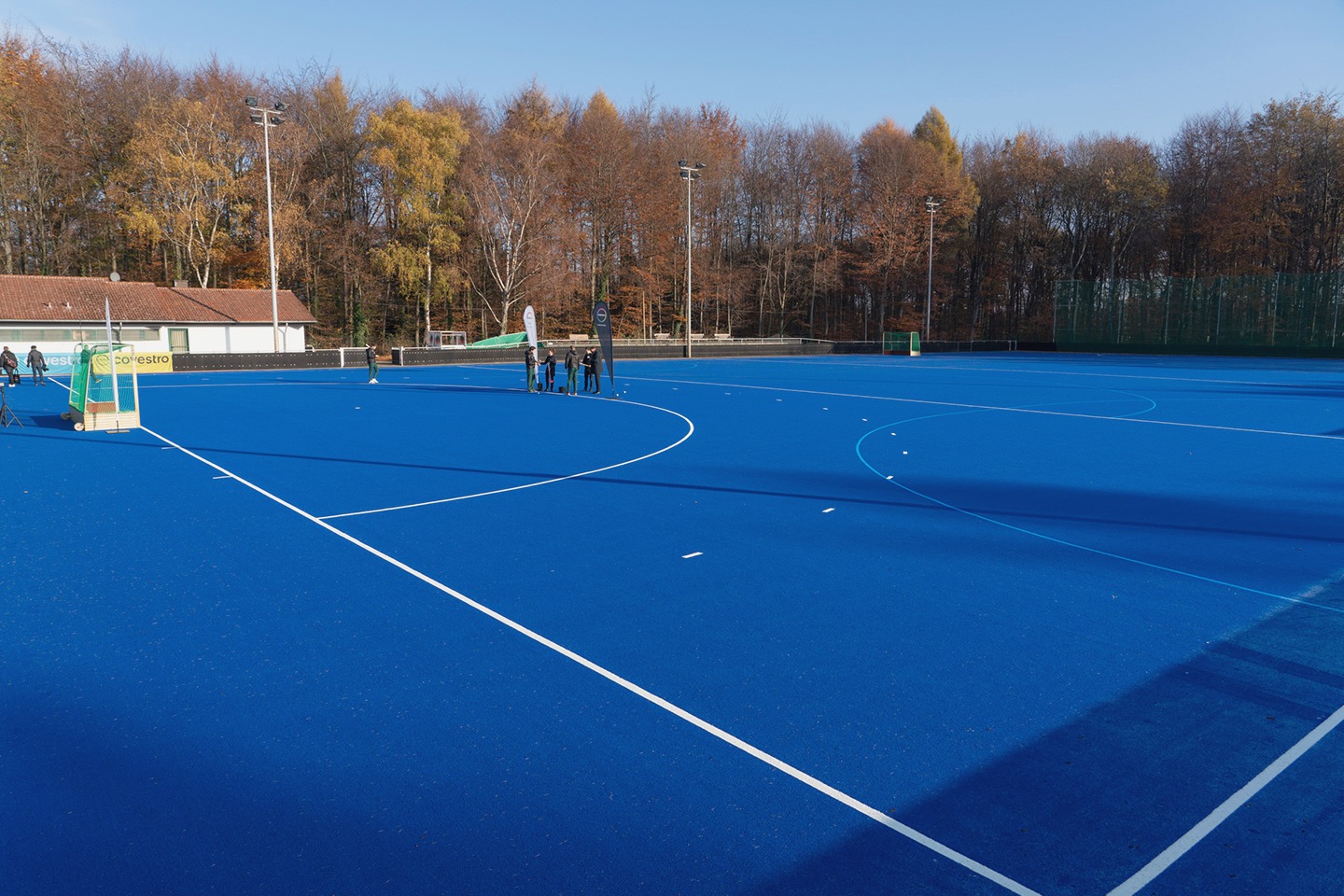 Fantastic elastic subfloor
The subfloor, which was laid on a 99 x 59-meter playing field, cushions the effect of a new, bright blue artificial turf. The manufacturer of the sports flooring uses cardyon® as a binder for elastic subfloor systems together with rubber granulate. There are even plans for Covestro and this manufacturer to integrate cardyon® into the last step of the production process, the artificial turf backing.
Value creation through carbon
With cardyon® Covestro is providing the industry with a more sustainable solution by using carbon dioxide, an industrial waste gas, as a new and useful raw material feedstock. We are also broadening our raw material base beyond fossil hydrocarbons and bio-based raw materials by bringing CO2 back into the value chain and helping to close the carbon loop. It is our vision to drive a new perspective within the industry and beyond on value creation through carbon. Cardyon® sets new standards in cutting-edge technology and future-proof products.

For the first time, synthetic sports flooring can be produced with carbon dioxide—which means less crude oil is needed as a raw material. The world's first subfloor of this kind is now in use in the field hockey facility of a renowned sports club in Krefeld in western Germany. The CO2 for the subfloor is contained in a binder—or more precisely, in one of its components—a polyol.
Using cardyon® and a groundbreaking process for CO2 utilization, it is possible to save up to one-fifth of crude oil in production—an innovative contribution to preserving fossil resources.
"We use CO₂ in a closed-loop process and save oil. On this basis, we want to offer a comprehensive product portfolio for as many areas of application as possible—in line with our vision of making the world a brighter place."
Using CO₂ as a cardyon® raw material can save up to one-fifth of crude oil in production, saving fossil resources.
Using CO₂ makes the production of chemicals and plastics more sustainable.