Newsletter
An advanced composite to unlock your natural athletic potential
Take a look at statistics for the major marathons around the world, you would find that on average less than a quarter of the runners who finish do so in less than four hours. But that doesn't stop a much wider group of recreational runners from making it their personal goal to accomplish this hallmark achievement.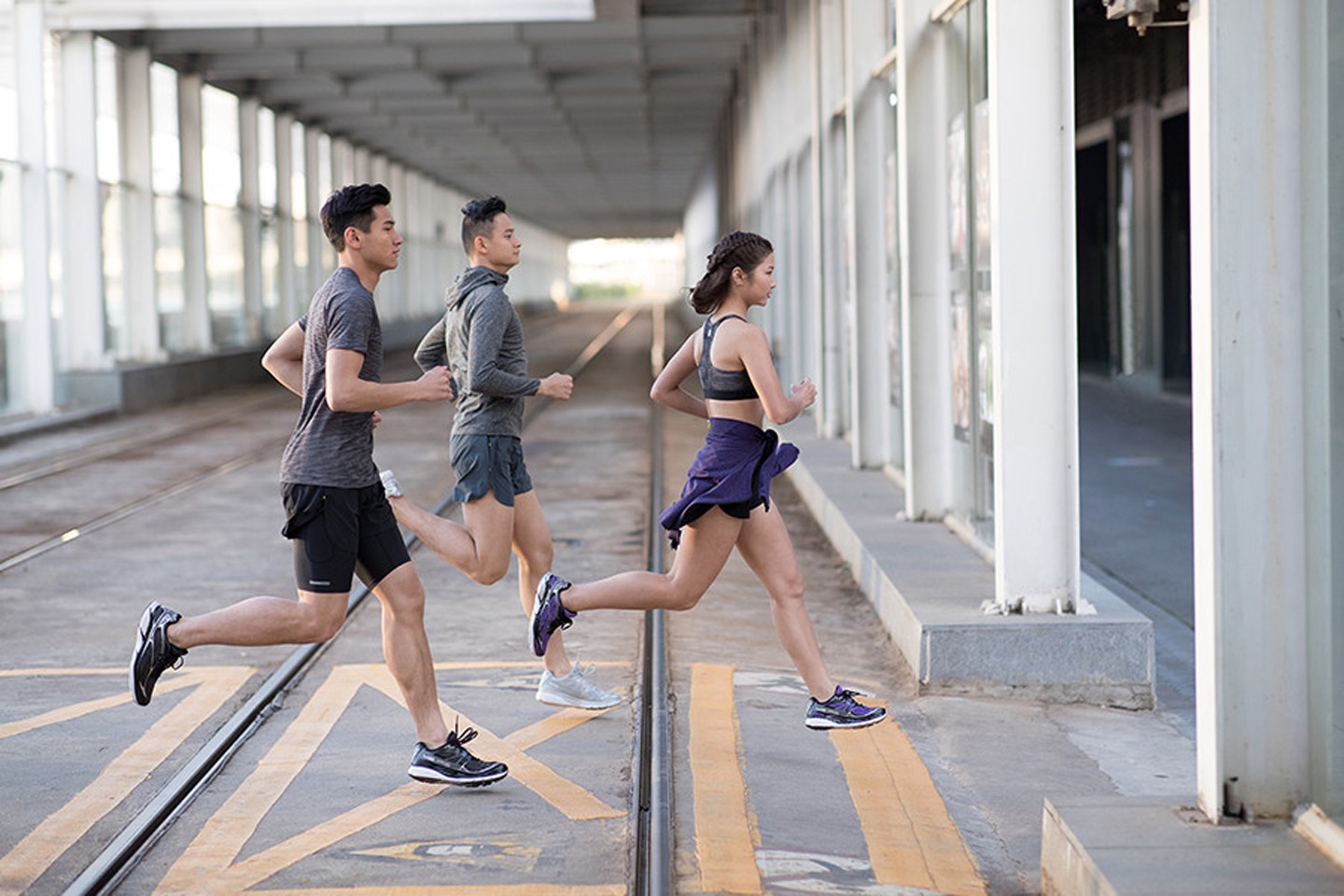 The same relentless drive is what motivates Axis Liu, Head of Design at the Chinese athletic wear start-up Bmai. In overseeing and continually evolving the design of the Bmai flagship running shoe Mile 42K Lite, which was designed specifically for runners who aspire to join the sub-four hour marathon club, Axis and his team are always looking for new materials and processes.
Ever since the first running shoes were introduced, it has been a race for ever lighter, reinforcing and more cushioning materials. Carbon fiber-based composites tick a lot of boxes in terms of high performance and light weight. However, they have been held back by lack of cost-effective and scalable manufacturing processes, driving up the price and making it difficult to integrate them into high-volume products. But all of this is about to change with Maezio™, a continuous fiber-reinforced thermoplastic (CFRTP) composite material from Covestro, and an exciting collaboration with the team at Bmai.
Few outside China may have heard of this rising star of the Chinese start-up scene, but since Bmai was launched in 2014, it has earned the respect of dedicated athletes. The Bmai design studio consists of a team of designers with a wealth of experience in the industry, including at the Chinese sportswear giant Li Ning, which is where Axis started out as a designer. At Bmai, he is firmly steering the team's efforts towards making products that will attract serious athletes, but with an equally attractive price tag.
"When I found out about the thermoplastic composites from Covestro, it didn't take long for me to realize this material would be extremely valuable in terms of technical performance and manufacturability," says Axis. Plans were made quickly for creating a limited edition version of the Mile 42K Lite, using Maezio™ in the shank – a support wedged between the in- and outsole of the shoe that helps stabilize runner's feet. This material is an obvious candidate for the job – thin, lightweight and strong, as well as easy to form and integrate into the shoe.
"Maezio™ thermoplastic composites are applicable in a wide range of applications," says David Hartmann, one of the two Co-CEOs of Covestro's CFRTP business. "We are able to do this through specifying the number of layers that goes into the material, and controlling the fiber direction of each layer based on the performance requirements of parts and products."
This message drives home the value of the material with Axis. "Our business model is built around making the best possible athletic wear available to as many consumers as possible. We do this partly by avoiding traditional distribution channels. We also have very little ad spend to keep costs down and pass these savings on to our consumers. But naturally it also means that we look very carefully at materials and manufacturing processes before making decisions. In this context, Maezio™ fits the bill."
Given that the high-specs Mile 42K Lite is available at RMB 399, or about $60/€50, it does present a very attractive offer to the ever-growing community of recreational marathon runners.
"It's extremely exciting to think about the role of advanced composites in mass-market applications in the future, helping more and more consumers unlock their natural potential in sports and pretty much every other area you can think of," says David.
For more information, visit
cfrtp.covestro.com
or email
cfrtp@covestro.com
.