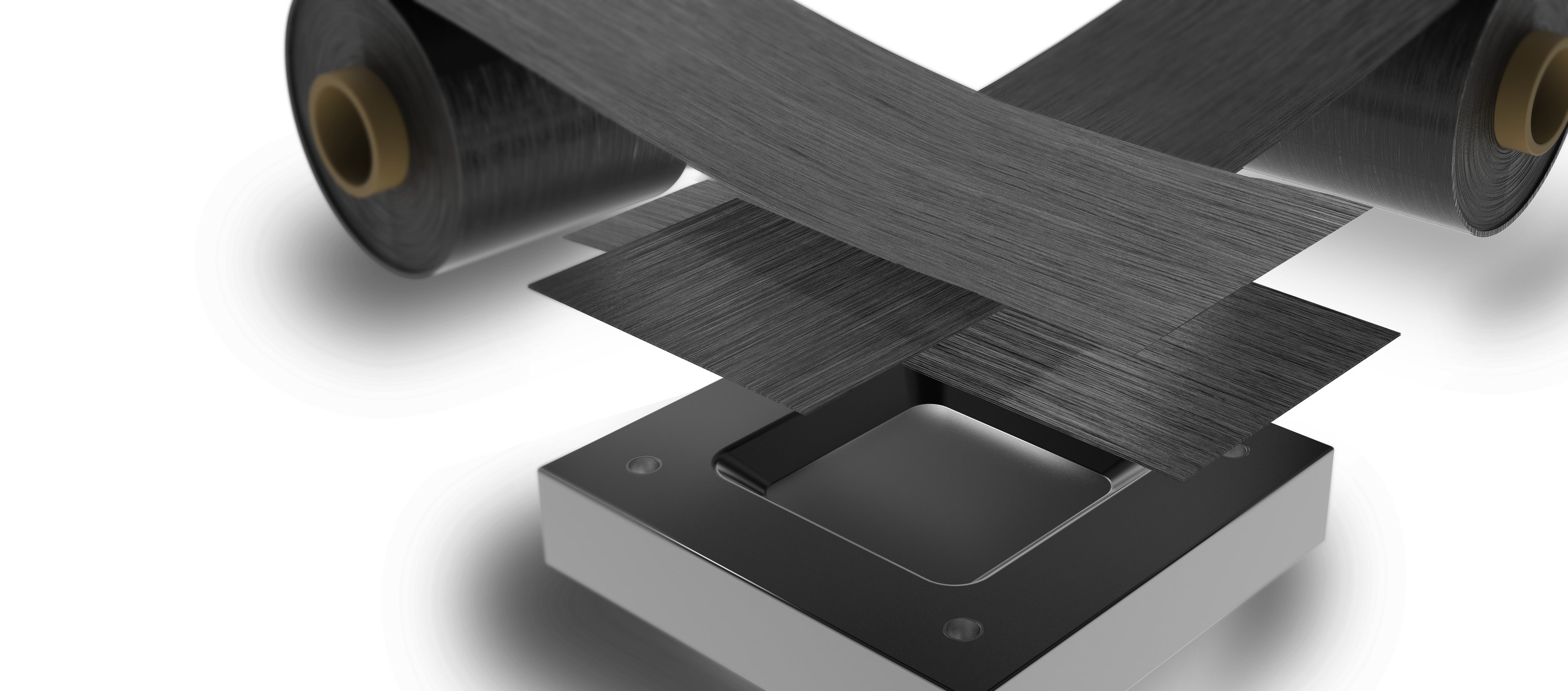 Maezio™: Thermoplastic composites take lightness, performance and aesthetics to a new level
Lightweight products are in growing demand. Maezio™ thermoplastic composites offer a lightweight material solution without compromising on performance and design. They can be used to manufacture components that are not only extremely light, strong and durable, but also offer new creative freedom for product designers.
Maezio™ thermoplastic composites combine strong carbon or glass fibers with the power and flexibility of thermoplastics. The results are composite uni-directional tapes that can then be laminated at different angles to form sheets tuned to a specific mechanical performance objective. These laminates are light, strong, and beautiful. They look and sound like metal, but have the design flexibility of a thermoplastic material. Based on thermoplastics, Maezio™ composites can be processed efficiently at high yield rates and low cycle times, and can be recycled at the end of life. A high-quality appearance, lightness, robustness and versatile processing options: The combination of these advantages makes Maezio™ an innovation in a whole range of applications, including automotive and transportation, electrical and electronics, sports and leisure, and consumer products.
Key Benefits
Light and strong: Has higher specific stiffness and strength compared to magnesium and aluminum.
Infinitely tunable: The direction of the fiber in each layer of the tape lamination can be tailored to meet specific performance objectives.
Premium: The material has the cool touch and reassuring resonance of metals.
Easy processing: Thermoplastic composites allow for thermoforming at high yield rates and short cycle times.
Recyclable: Can be recycled and reformed at the end of life.