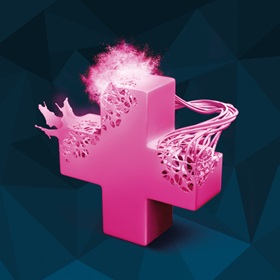 High-performance materials for industrial 3D printing
Addigy® offers high quality polymer materials for industrial 3D printing. Adjusting excellent material properties of polycarbonate, polyurethane and thermoplastic polyurethane to suit specific requirements, Addigy® brings speed, simplicity and flexibility to 3D production.
Addigy® offers a flexible material toolkit for large-scale industrial 3D printing, based on polyurethane, thermoplastic polyurethane and polycarbonate raw materials. Benefit from excellent material properties from flexible and rigid PU to high-strength PC or elastic, abrasion-resistant TPU. Depending on your precise needs, you can adjust these material properties to open up flexible new design possibilities for highly customized products. Addigy® offers fused filament fabrication (FFF), stereolithography (SLA), digital light process (DLP), selective laser sintering (SLS) and high speed sintering (HSS). The combination of FFF, liquid and powder technologies with PC and PU helps speed up manufacturing for innovative, high quality 3D printed products on an industrial scale.
If you would like to 3D print a face mask aid yourself, find the STL file here.
Key Benefits
Versatility: Combine PC, PU and TPU raw materials with FFF, liquid and powder technologies.
Precision: SLA and DLP offer high resolution while SLS and HSS enable complex structures.
Speed: High speed liquid technology boosts mass production.
Adaptability: PU allows adaptability in toughness, chemical, heat and weather resistance.